2021-02-24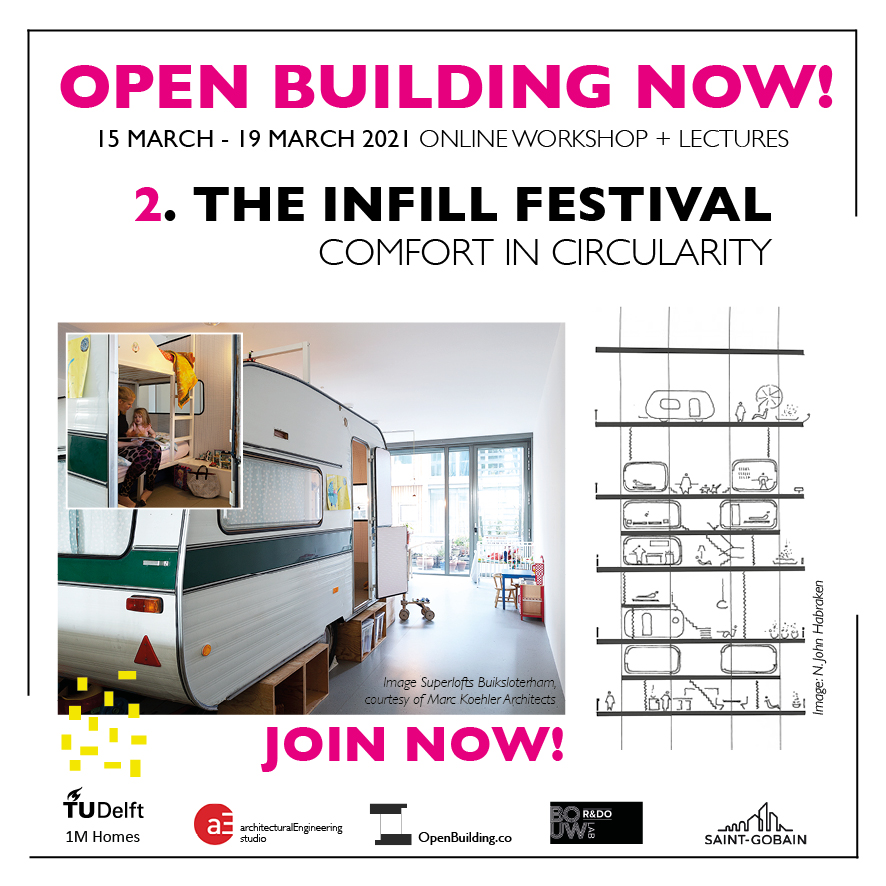 15 MARCH – 19 MARCH 2021 ONLINE WORKSHOP+ LECTURES + ZAPPI TALK
OPEN BUILDING NOW! 2
THE INFILL FESTIVAL - COMFORT IN CIRCULARITY
Organized by aE studio, faculty of Architecture TU Delft,
in cooperation with OpenBuilding.co, BouwLab R&Do and knowledge partner Saint Gobain.
After a successful first edition of Open Building NOW! in November 2020, the second edition of this event will take place from 15 – 19 March 2021. As with the first edition, all lectures will be online and open for the public. This is to encourage the exchange of knowledge and experience with Open Building: the building strategy described by N. John Habraken in the 1960s, that has seen a major reappraisal in recent years.
Open Building advocates a physical division of building components that have different life cycles.
In doing so, Open Buildings incorporate not only a flexibility to move with social tendencies, climate change and new regulations, but also form the basis for a circular construction economy.
Read more about 15-19 March 2021: OPEN BUILDING NOW! 2 - The Infill Festival. Comfort in Circularity